Welcome to
Paradise

 Landscaping Company
We provide ongoing property maintenance which includes lawn mowing, fertilizing, spring and fall cleanups, de-thatching, aerating, seeding, mulching, edging, herbicide application, plant health care, snow plowing, pruning, and tree care and removal.
We also provide the design and installation of many landscape construction projects.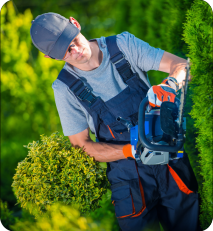 Paradise, Complete Solution for Your Landscaping Vision.
"Pellentesque ac leo non orci maximus pulvinar id id mauris. Praesent consequat nisl non enim maximus, vitae tempus sem molestie. Sed interdum, lectus sed acumsan luctus, quam elit molestie maruis."

John Smith

Designer

"Pellentesque ac leo non orci maximus pulvinar id id mauris. Praesent consequat nisl non enim maximus, vitae tempus sem molestie. Sed interdum, lectus sed acumsan luctus, quam elit molestie maruis."

Jennifer Ariston

Director

"Pellentesque ac leo non orci maximus pulvinar id id mauris. Praesent consequat nisl non enim maximus, vitae tempus sem molestie. Sed interdum, lectus sed acumsan luctus, quam elit molestie maruis."

John Doe

Designer

"Pellentesque ac leo non orci maximus pulvinar id id mauris. Praesent consequat nisl non enim maximus, vitae tempus sem molestie. Sed interdum, lectus sed acumsan luctus, quam elit molestie maruis."

Michanel Blue

CEO